Tournament schedule - Download
The tournament schedule is suitable for football, basketball, volleyball and other comparable sports. The overall table is calculated automatically according to the criteria score, goal difference, goals scored and, if applicable, direct comparisons.
Free download - no advertising - everything open and changeable - no usage restrictions

Tournament schedule for max. 9 participants
(Last update: 13.03.2023)
Download .xlsx
* * *
Planning the tournament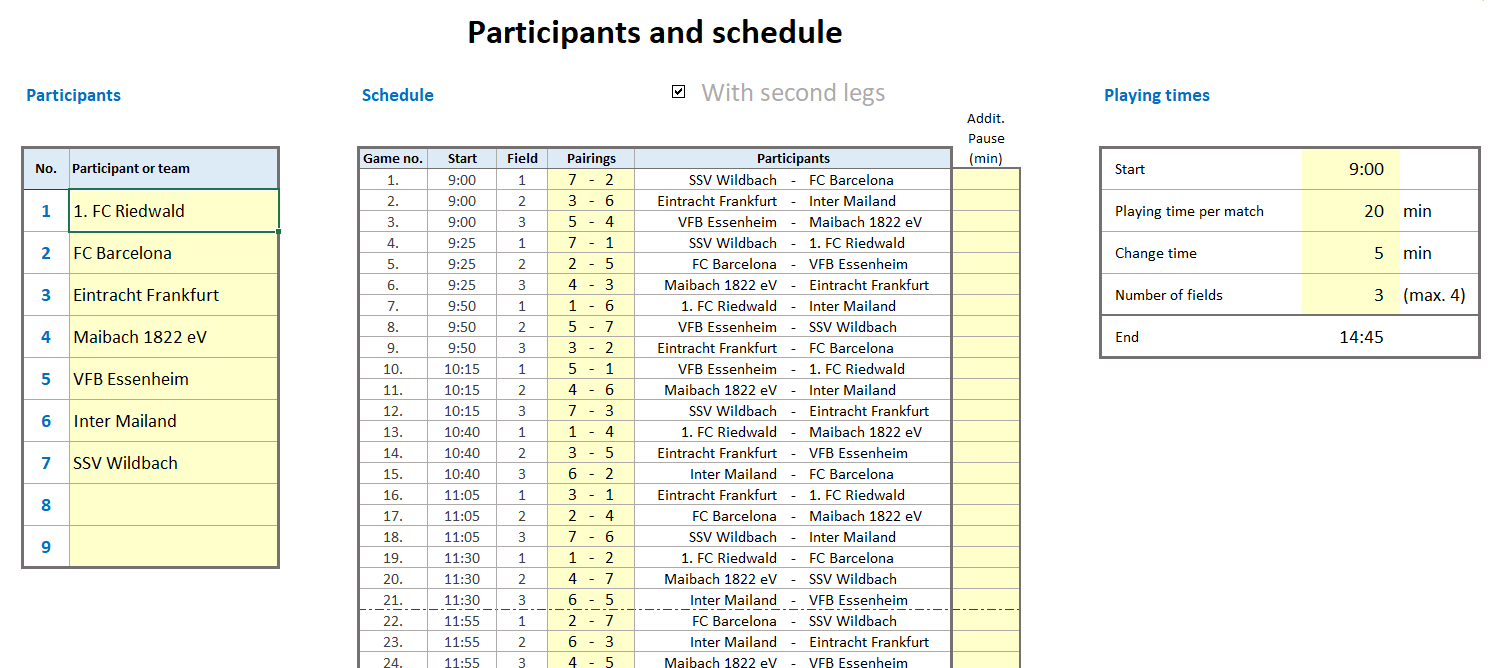 The names of the teams are first entered on the "Planning" spreadsheet. The individual match pairings are created by entering the numbers of the two teams for each pairing. Matchup suggestions are on the 'Matchups' worksheet and can be copied from there. Alternatively, there is a generator for matchups programmed in VBA - see ▶ Tournament schedule for the Premier League or for your own league.
Warnings appear for teams with the same name, if the same pairing is entered more than once, if there are time conflicts due to the tournament being played on more than one pitch.
In the final table, teams whose ranking has not been clearly clarified are shown in red. In the case of a fair-play ranking or a draw of lots, it is possible to clarify the ranking by entering a 'bonus point' for the preferred team.
Optionally, it is possible to have the kick-off times and the distribution of the matches to different pitches calculated automatically.
* * *
Multilingualism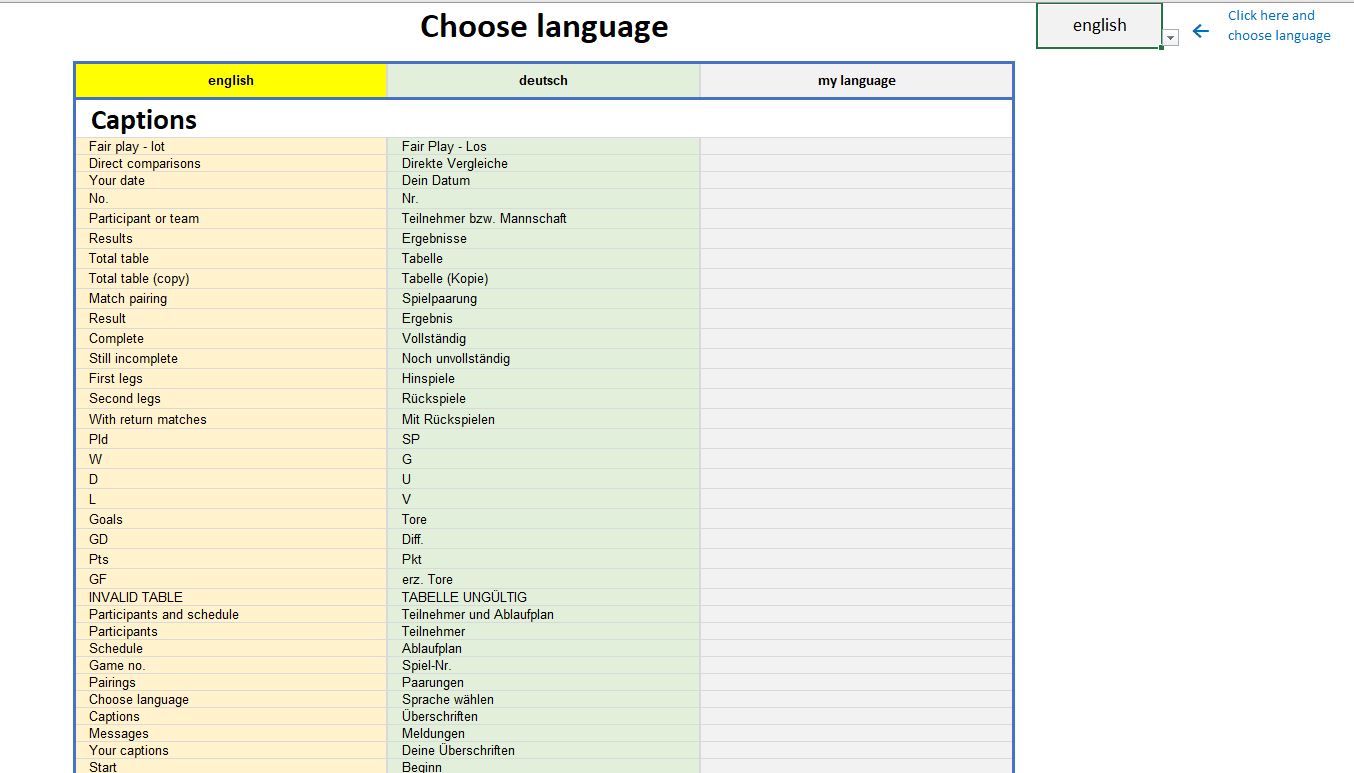 The languages German and English are available for selection. In addition, however, you can add the translations of any language, so that this tournament schedule can also be adapted to any other language.
* * *