Website last updated: 2023-08-26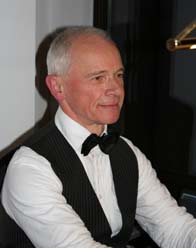 My organ music does not claim to be professional. I never had organ lessons. As a child I had piano lessons and from the age of nine I was the organist in my local free church community. I was sitting at a harmonium, where you have to kick the bellows with your feet. Only as an adult I taught myself how to play the pedals on an organ - a very laborious process.


Below is a small selection of organ pieces I have recorded:
Chorale arrangement "Nun danket alle Gott" ("Now everyone thank God")
Sigfrid Karg-Elert (1877 - 1933)
This festive chorale arrangement by the German composer Sigfrid Karg-Elert may only be a short piece of music, but it has achieved a high level of notoriety.
▸ Nun danket alle Gott (1:37)
Easter Prelude from the Musical "Celebrate Life"
Buryl Red (1901 - 1977)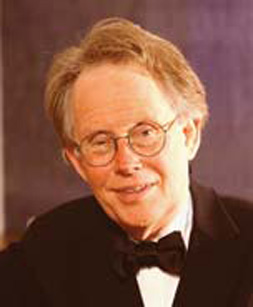 The opening piece of the musical "Celebrate Life", composed in 1972, is written for organ solo. It conveys the mood of Easter morning even before the Easter message "He's alive!" is proclaimed.
After the prelude, the Easter chorale "Christ the Lord is risen today" is heard.
Buryl Red's musical work as a composer, conductor, producer and arranger has spanned venues as diverse as Carnegie Hall, Saturday Night Live and thousands of schools, churches and theaters around the world.
▸ Easter Prelude (5:48)
Tochter Zion, freue dich (Daughter Zion, rejoice)
Ludwig van Beethoven (1770 - 1827)
Ludwig van Beethoven wrote some variations for piano on this Handel theme.
Here you can hear "Theme - Variation 3 - Theme" in an organ version.
▸ Tochter Zion, freue dich (1:43)
Sonnenhymnus (Hymn to the Sun) - Passacaglia in E major
Max Drischner (1891 - 1971)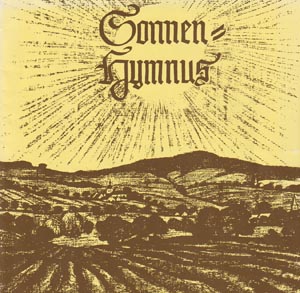 With the "Sonnenhymnus" Max Drischner describes the sunrise behind the Rummelsberg in his Silesian homeland, which was always very moving for him as a child. For the rest of his life, Max Drischner could not cope with the expulsion from his homeland at the end of World War II. This was therefore also the end of his musical work.

▸ Sonnenhymnus - Passacaglia in E major (11:01)
Air from the water music
G. F. Händel (1685 - 1759)
The well-known Air from Handel's Water Music can be heard here in a meditative organ version.
▸ Air from the water music (2:51)
Toccata in F major from the 5th organ symphony
Charles-Marie Widor (1844 - 1937)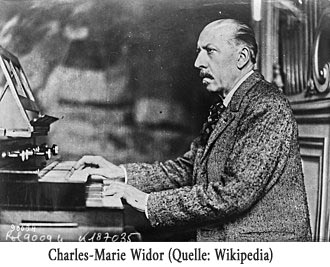 The Toccata in F major concludes the fifth organ symphony. It is the best-known work from Widor's extensive oeuvre as a composer.
Charles-Marie Widor was not only a composer, but also an outstanding organ virtuoso. Albert Schweitzer, as one of his organ students, handed down the following statement from Widor: "Playing the organ means revealing a will filled with seeing eternity."
France's most famous master organ builder, Cavaillé Coll (1811 - 1899), who achieved world fame with the construction of the organs in Saint-Sulpice and Notre-Dame, ushered in a heyday of French-Romantic organ music with the orchestral-symphonic sound of his organs. Through an innovation in the key action, he made easier and faster repetition possible. Widor allowed this fact to flow into the composition of his Toccata.
▸ Toccata in F major from the 5th organ symphony (6:20)


Psalm 23: The Lord's My Shepherd
Jessie Seymour Irvine (1836 - 1887)
At the Queen's funeral on September 19, 2022, this ancient Scottish hymn was sung during the service at Westminster Abbey.
The composer Jessie Seymour Irvine was the daughter of a Church of Scotland parish minister in Crimond in northern Scotland. She was considered an enthusiastic musician and organist. The lyrics were written in 1650 when Francis Rous revised the Psalms and added meter to them.
The following video is intended for sing-alongs:
▸ Psalm 23: The Lord's My Shepherd (3:02)